About Us
April 17, 2020
2021-10-15 12:28
About Us
Global Laboratories
was established in February 2015 with the aim of providing the people with quality service employing the competence, the creativity and innovation.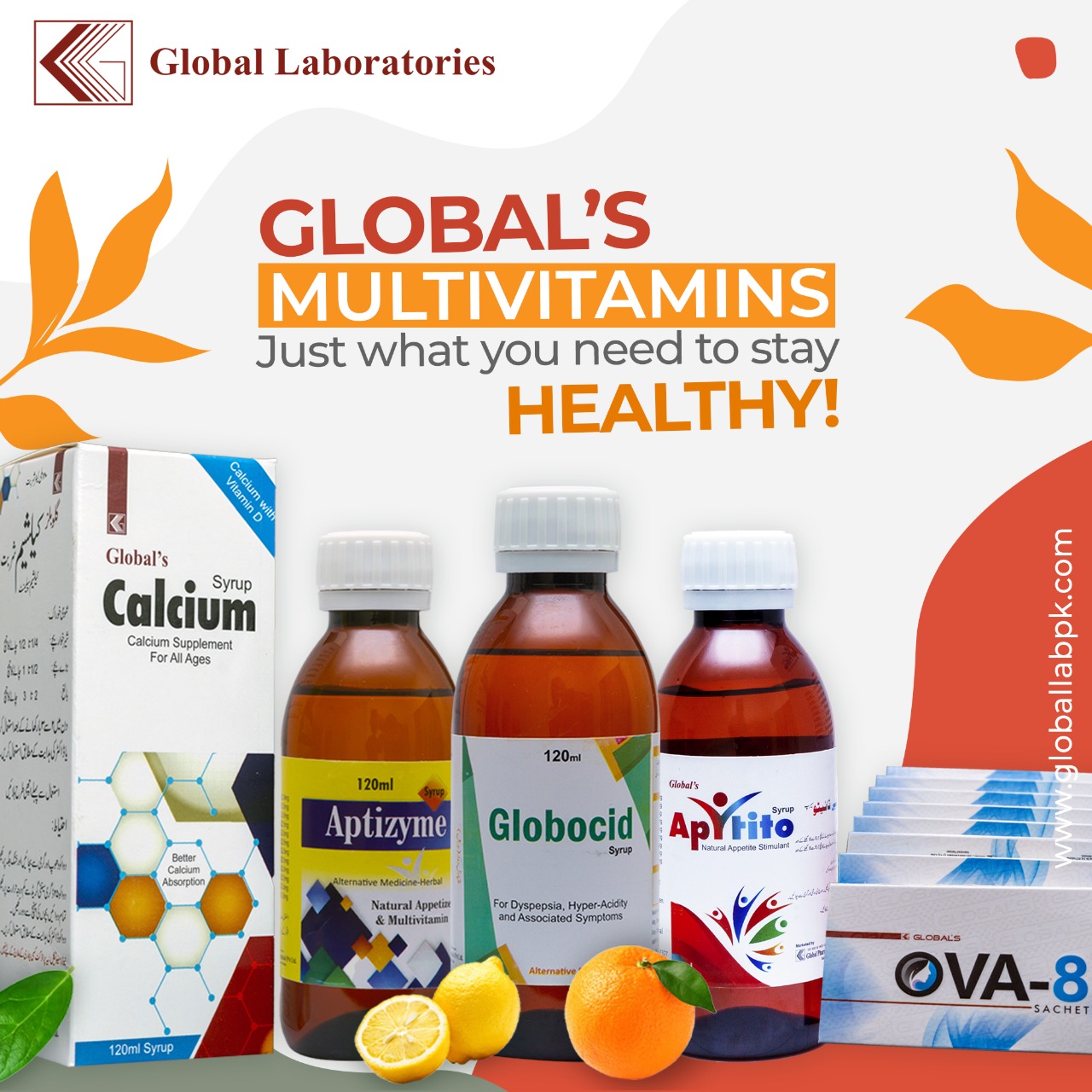 YEARS
OF WORKING
EXPERIENCE
Global Laboratories is a project of global pharmaceutical PVT. LTD which is the largest and the fastest growing group in collaboration with vision pharmaceuticals having an enviable history of 25 years in pharmaceutical industry.
Global laboratories is committed to improve the quality of people's lives and to enhance healthcare experience by providing products of quality which are not only compatible but also economical and affordable to the people.
It is a matter of pride for Global Laboratories to have the certification of ISO 9001 and 14001 which in fact is a solid acknowledgement of our total commitment to quality policy. The production and quality control departments are manned with highly qualified and soundly skilled professionals. The manufacturing procedures are carried out in complete conformance of ISO 9001 and 14001 standards.
We provide and extend personalized & innovative healthcare services.
Global industries has always played an instrumental role in coping with the healthcare challenges the country had to face. The company provides the expertise held by it in the respective sector. It was, therefore in spirit of serving our own people that the company decided to manufacture all the products indigenously instead of importing them so as to ensure the provision of quality with economy. The whole effort is to bring medicines within the affordable range of all and sundry
Quality
They say that quality is never an accident; it is a habit and an attitude. We dedicate higher intention, sincere effort, intelligent direction and skilful execution at Global laboratories and get quality.
Commitment
The thing that we boast of is our commitment to work. We understand that unless commitment is made there are only promises and hopes, no plans. We show our commitment to our work and resultantly produce what we want.
Affordability
It is always hard to talk about a middle ground for something that is fundamental right. We provide the people with ultimate quality service but at affordable rates. If we say that quality with affordability is Global laboratories' trademark, it is no wrong.
Teamwork
We produce uncommon results from common people and that miracle is called teamwork. Our team at Global laboratories, while outgrowing individual performance, superb collective intelligence turns excellence into reality.
Passion
They say that every great dream begins with the dreamer. The most important thing for us is to know and ensure that every person working with us is excited to work selflessly, skillfully and tremendously and that is our Crown to wear that we work with passion.
Respect
Respect yourself and people will respect you. We respect our efforts, we respect our self discipline our team and ultimately our products and their customers. This has become a real power. We are respectful, so powerful and successful.
Export to other Countries
We have been exporting our products to Afghanistan and Kenya and have brought forth money and fame to our country. Our services have been acknowledged and honoured in both of these countries, and through our quality and unyielding faith in human health we hope to prosper further.