What is Anaemia?
September 6, 2021
2021-09-16 13:20
What is Anaemia?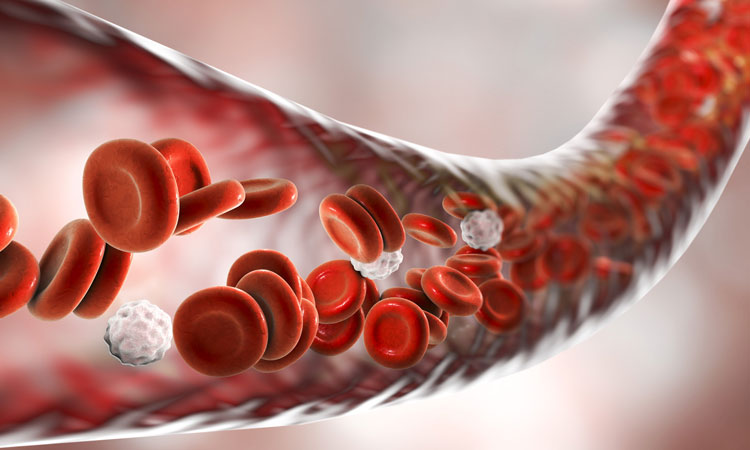 What is Anaemia?
Anemia is defined as the lack of red blood cells in the body that supply oxygen.
What is anemia?
In this disease, healthy red blood cells lack hemoglobin, which carries oxygen to different parts of the body. Hemoglobin is the component that makes blood red.
What are the symptoms of enema?
If you feel tired after a good night's sleep or feel less energized for daily activities, it could be a sign of anemia.
The obvious symptoms are:
Weakness

Yellow skin

Headache

Numbness or tingling in the hands and feet

Decreased body temperature

to feel dizziness
Factors that cause this disease
Women and men who suffer from a variety of chronic diseases have a higher risk, as do blood changes during pregnancy in women, while kidney disease also increases the risk of red blood cells. Affects ability, iron or vitamin B12 deficiency also increases the risk.
Diagnosis of the disease
A complete blood test is done to diagnose the disease, which counts red blood cells, white blood cells, hemoglobin and platelets.
Treatment
The disease is mainly caused by iron deficiency, so the use of iron tablets or capsules is the best way to overcome this problem, however, it should be used only on the advice of a doctor.
Treatment with diet
In case of iron deficiency, some foods are beneficial if the body is anemic, such as dairy products, calcium-rich foods, calcium supplements, coffee and tea, etc., while lemons are also considered the best in this regard. Is.
What is Iron Deficiency Anemia?
According to the NHS Foundation Trust of the United Kingdom, iron deficiency anemia is a decrease in the amount of red blood cells or hemoglobin in the blood.
Hemoglobin
Hemoglobin is a protein found in red blood cells that absorbs oxygen from the lungs and carries it to all parts of the body. Iron is one of the essential ingredients for making hemoglobin. There was a lack of iron in the body, while the amount of hemoglobin decreased.
Why is anemia dangerous in pregnancy?
Iron deficiency in pregnancy increases the risk of having a baby before the pregnancy is over.
Preterm birth is one of the leading causes of infant mortality in regions like Pakistan.
It is also possible for the baby to be born with an iron deficiency or unhealthy weight, to have less breast milk after birth, or to have postpartum depression after the birth process.
Above all, if the mother's hemoglobin is low, even a small amount of blood loss during childbirth can be life-threatening.
According to the World Health Organization, iron deficiency anemia is the most common in Southeast Asia and Africa.
Half of all women with anemia are from the subcontinent. However, 88% of these women suffer from this deficiency during pregnancy. About 45% of women with anemia are said to be from Pakistan.
How to avoid it?
You can avoid a few types of anemia by eating a healthy diet. Iron-rich foods, including lean meats, liver, fish, pulses, seeds, green leafy vegetables and dried fruits, are the best in this regard, while vitamins are the best. B12 and folic acid-rich foods such as eggs, dairy products, spinach, bananas, barley porridge, etc. are also beneficial, as well as sour fruits and vegetables containing vitamin C help the body absorb iron.
How to live with this disease?
Treating the disease and eating a healthy diet increases physical energy and age