High Blood Pressure
September 6, 2021
2021-09-16 13:20
High Blood Pressure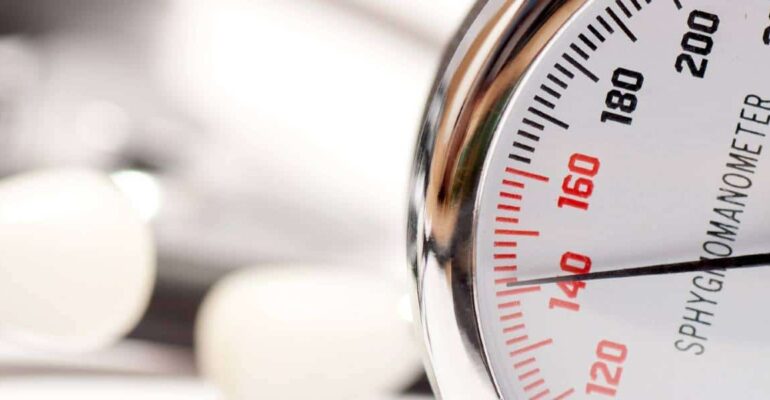 High Blood Pressure
You may have high blood pressure but you don't even know it.
In fact, there are no known symptoms of high blood pressure and it is only discovered when your health begins to suffer.
According to a survey, about 52% of the Pakistani population suffers from high blood pressure and 42% do not know why they suffer from high blood pressure.
Normal blood pressure
Blood pressure of 120/80 or less is normal but if it is 140/90 or higher you need treatment and since everyone can suffer from it, certain people are at higher risk.
However, American Heart Association and the American College of Cardiology issued new guidelines on blood pressure readings, saying that if a person's blood pressure is higher than 129/79, it will be considered high blood pressure.
That is, if the blood pressure is higher than this number but less than 140/90, it will still be considered the first stage of blood pressure, which also requires lifestyle changes such as more exercise and changes in diet.
At what age should start checking blood pressure?
According to medical experts, high blood pressure can occur at any age and if you have not had your blood pressure checked for a long time, do so.
The idea that you are young and safe from high blood pressure can be dangerous.
In fact, in the present age, the rate of high blood pressure in young patients has increased and it should be a habit to get blood pressure checked at least once a year from the age of 18 onwards.
Here are five silent symptoms that can increase the risk of high blood pressure in people.
According to medical experts, blood pressure can rise at any age, but the risk begins to rise rapidly after 40 years. You can't turn back the clock, but you can make your blood pressure check-up normal.
A blood pressure monitor at home is now common and should be kept, especially if you turn to doctors. Most patients with high blood pressure are unaware of this and do not have to go to the doctors and if they do not do so, the risk of various diseases like heart disease etc. increases.
Sedentary life style can increase risk factor
If you spend most of the day sitting, smoking and eating a high-salt diet, you have a much higher risk of high blood pressure. In fact, the above three lifestyles put you at serious risk of high blood pressure. To avoid this, try to engage in 150 minutes of moderate physical activity each week. Even if your job is to sit still, take a brisk walk after a while. Cut down on salt in your diet and try to avoid smoking.
Over weight and obesity
If you are obese or over weight this is the biggest risk factor for high blood pressure. This is especially true if you have a rash. But the good news is that if you lose even just five kilograms of weight, it lowers your blood pressure.
Family blood pressure history
If you have ever had high blood pressure in your family, it could put you at risk. Medical experts say that if the family has or has had high blood pressure, it is important that you start preparing for it in advance and get your check-up done so that it does not become a more serious problem.
Suffering from various diseases
If you have been diagnosed with certain diseases such as diabetes, kidney disease, high cholesterol or thyroid disease, your risk of high blood pressure is doubled. Medications given to treat these diseases can also cause high blood pressure.
The diet is also play very significant role for people suffering from this disease, especially it is very important to avoid salt.