What is diabetes?
September 6, 2021
2021-09-16 13:19
What is diabetes?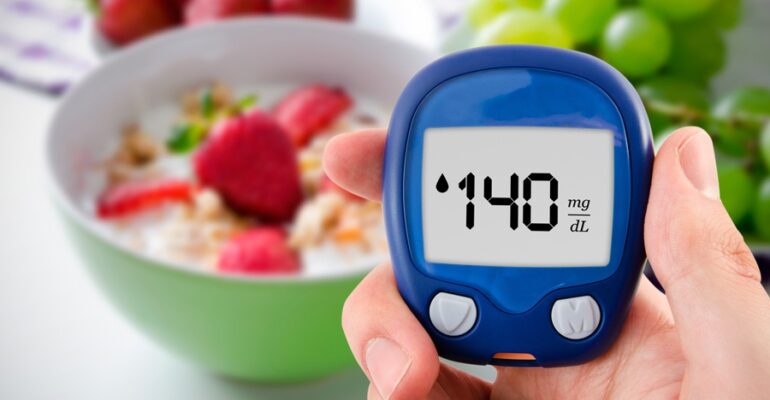 What is diabetes?
What is diabetes?
Diabetes is a disease that occurs when the body is unable to dissolve sugar (glucose) and add it to the blood. This complication can lead to heart attack, stroke, blindness, kidney failure, and amputation of legs and feet.
"Diabetes " A rapidly spreading disease.
People can now be diagnosed with high blood glucose levels and an increased risk of developing diabetes.It is a rapidly growing problem affecting 422.2 million people worldwide.
World Health Organization Statistics on Diabetes
According to the World Health Organization, that number is four times higher than 40 years ago.
In Pakistan alone, about 1.5 to 1.5 million people become disabled due to diabetes every year. According to a recent study, one out of every four people in Pakistan suffers from diabetes and this number is increasing rapidly.
Not only this, but diabetes is the eighth leading cause of death in Pakistan and the number of people affected by it has increased by 50% compared to 2005.
What causes diabetes?
When we eat food, our body converts starch (carbohydrates) into sugar (glucose), after which the hormone insulin produced in the pancreas directs our body cells to get energy. So absorb this sugar.
Diabetes occurs when the right amount of insulin is not produced or does not work, which causes our blood sugar to rise.
Types of diabetes
There are many types of diabetes.
Type 1 Diabetes
In type 1 diabetes, the pancreas stops making insulin, which causes blood sugar to build up.
Scientists do not know the exact cause, but they believe it may be due to a genetic effect or a viral infection that causes cells inside the pancreas to produce insulin. Ten percent of people with diabetes have type 1 diabetes.
 Type 2 Diabetes
In type 2 diabetes, the pancreas either does not make enough insulin or what it makes does not work properly. It usually affects middle-aged and older people. However, the disease can also affect young, overweight, sedentary people and certain ethnic groups, especially South Asians.
Diabetes in Pregnant Women
Some pregnant women develop gestational diabetes when their body does not make enough insulin for them and the baby. Various studies estimate that six to 16 percent of women develop gestational diabetes. In such cases, they need to control their blood sugar levels through diet and exercise to prevent them from converting to type 2 insulin.
Symptoms of Diabetes
Common symptoms
Excessive thirst.
Excessive urination especially at night.
Feeling tired
Weight loss
Blurred vision
Wounds do not heal.
According to the British National Health Service, the symptoms of type 1 diabetes begin to appear in childhood or adolescence and are more dangerous.
People at risk of type 2 diabetes are over 40 years old (South Asian up to 25 years old). Some of their parents or siblings are diabetic, overweight, or obese, most of them South Asians, Chinese, Arabs, and black Africans.
Is it Possible to Avoid Diabetes?
Diabetes is largely dependent on genetic and environmental factors, but you can keep your blood sugar at a reasonable level with a healthy diet and active lifestyle.
The first step is to avoid processed sweets and beverages and use pure flour instead of white bread and pasta.
Refined sugars and grains are low in nutrients because they are rich in vitamins. For example, white flour, white bread, white rice, white pasta, bakery items, soda drinks, sweets, and sweet cereals for breakfast.
Healthy foods include vegetables, fruits, seeds, and grains. It also includes healthy oils, fruit, and omega-3 fish oils.
It is important to eat from time to time and stop eating when you are hungry.
Exercise plays a very significant role to keep sugar levels low
Exercise helps lower blood sugar levels. In the UK, the NHS recommends at least two and a half thick aerobics a week or brisk walking or climbing stairs. A healthy body weight helps keep sugar levels low. If you want to lose weight, do it slowly, that is, half a kilo a week.
It is also important that you do not smoke and keep your cholesterol levels low to reduce the risk of heart disease.
What are the Complications of Diabetes?
High blood sugar can damage blood vessels.
If blood does not flow properly in the body, it does not reach the organs where it is needed, there is a risk of nerve damage which causes pain and loss of sensation, loss of vision. There may be an infection in the legs.
According to the World Health Organization (WHO), diabetes is the leading cause of blindness, kidney failure, heart attack, stroke, and stroke.
Meta Description
Diabetes is a lifelong medical condition that kills millions of people every year and can affect anyone. Although it is not possible to completely eradicate diabetes, the severity of the disease can be controlled by balancing the lifestyle with regular exercise and medication on a daily basis.
People can now be diagnosed with high blood glucose levels and an increased risk of developing diabetes.